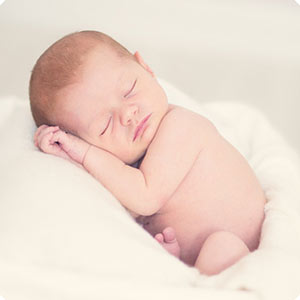 Welcome to cute-baby-names.com!
Here you'll find interesting information about over 100,000 names! Like the meaning, origin and popularity of your own first name.
Are you looking for a nice name for your baby? Then this is the right spot. cute-baby-names.com is the most complete babynames website in the world!
Latest comments
Jessica
♀
03:38
I like it, but for some weird reason, people get me mixed up with the name Jennifer. Jessica, Jennifer. I don't hear the same thing, do you?
Suzanne
♀
18-01
Often called Susan, which is a different pronounciation to Suzanne. Or shortened to Sue, which i dislike.
Julia
♀
15-01
I like my name, but people spell it wrong and pronoumce it wrong. also nobody ever calls me by my real name. Just Jules usually
Aliza
♀
10-01
My mom pronounced my name Ah-Lisa. When people see the "z", they hesitate a little. Overall I love my name. I have seen my name, but I have never actually met anyone with my name
Sheryl
♀
31-12
I luv, luv, luv my name. It has a nice ring to it and I like to share and see myself as a Sharing Sheryl! It has wonderful meanings such as cherished and dear one. What's not to like?
Only thing is I have to spell it a lot...
Chrysogonus
♀
26-12
It's a cool, unique, amazing and uncommon name,, l love the name and I have known the awesome meaning,,I used to spell it wrong as Christogonus now I know it's Chrysogonus
Rán
♀
3-12
Rán appeard first in norse mythology. Aegir (pronounced "EYE-gir;" Old Norse Ægir) and Ran (pronounced "RAN;" Old Norse Rán) are two of the most often-mentioned giants in Norse mythology. Rán means godess of the sea
Allison
♀
30-11
Good, but very easy to misspell. Alison and Allyson are also very popular variants. Means noble and kind. I'm pretty sure it's Irish but it's decently popular worldwide.
Johnmark
♂
27-11
They are Ordinary names,All are christian names,Easy to remember,easy to pronounce,easy to call and Not easily sheared with other people.
Caylan
♂
23-11
It indeed means "victorious people" of Celtic origin. But from which Celtic country? Ireland? Brittany? Scotland?
Lisa
♂
18-11
Lisa is my winning choice who is born in 1981, standing 5'3" 5'3.25", 5'3.50", 5'3.75" with brown eyes, light blonde/dark blonde, light brown hair, red hair or auburn hair, single and knows about kissing and doesn't kiss anybody other Henson Lorde because she is my sweetheart forever and ever for 2019.
Lisa
♂
18-11
Lisa is my winning choice with Blonde hair, light brown hair, auburn hair or ginger hair and she us born in 1981